THE TODD AULT PODCAST stands at the intersection of enterprise, entertainment, and entrepreneurship. Hosted by self-proclaimed "bull in a china shop," Todd Ault, THE TODD AULT PODCAST deep dives into how moguls, icons, and legends are made. Behind every idea, investment, or innovation is a story, and THE TODD AULT PODCAST peels back the curtain on people who turn their big ideas into big business and gives entrepreneurs a stage on which to rage.
Freewheeling hot takes from Wall Street veteran Todd Ault and trader Jason Bartholomew as they assess the highs, lows, and wows of financial trends, current events, and politics through a RISK ON lens.
Rants, raves, and roars with a punch of satire and pop culture in popcorn-worthy quick bites from Wall Street veteran Todd Ault and trader Jason Bartholomew's show, RISK ON.
A shot in the arm for anyone who hustles, Todd drops business truth bombs in this motivational merger of eclectic wisdom, anecdotes, and hilarity about great leaders, big ideas, and entrepreneurial inspirations.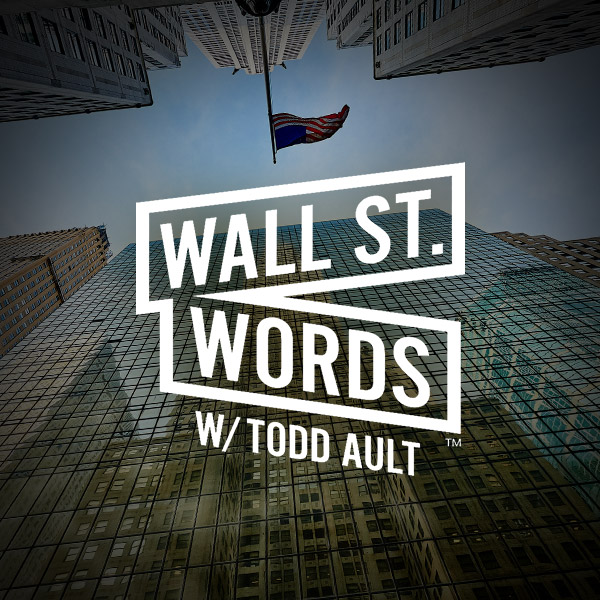 If you don't know the difference between "gunslinger" and "gun jumping" or aren't sure if "Shark Watchers" or "White Elephants" are friends or foes, you need WALL STREET WORDS. Wall Street veteran Todd Ault enlightens and entertains with his signature charisma as he defines must-know lingo to talk the Wall Street talk.