Re-posted from the Equities.com site
"We must ensure that our courageous servicemen and women have the tools they need to deter war and, when called upon to fight in our name, only do one thing: win." That was President Trump during his first speech to Congress in February. He followed up these words with a proposal to boost military spending by $54 billion next year. The increase is an effort to revitalize and shore up the nation's armed forces. The budget would put the United States military budget at an estimated $639 billion, which would dwarf China, Russia and Britain. In fact, the United States spends more on its military than the next seven highest spenders worldwide. The reason for this gargantuan budget, in a time where conflicts are waning, is because of the United States' global presence. While the U.S. military currently has over 200,000 active troops deployed in over 170 countries, the Department of Defense projects that the active duty end strength in the armed forces for 2017 to be 1,281,900 people, with an additional 801,200 people in the seven reserve components. One aspect of the increased budget would bolster deployments and stock troops with more advanced weaponry and supplies.
In effect, increased military spending can fuel defense research and promote new technology. As new technology and defense solutions improve, one aspect of the terrain will remain unchanged: the need for a reliable power supply. The core of every military operation is its power supply. Mission critical systems necessitate rugged high performance power platforms that will function and withstand the unforgiving environments in which our troops are called to serve. One company in this field that has an exciting new trajectory is Digital Power Corporation (NYSE Mkt:DPW). The California-based company develops a wide range of tough power supplies engineered for combat environments that meet numerous MIL-STD requirements.
Digital Power designs and manufactures best in class AC/DC or DC/DC power solutions from 20W to 80kW including but not limited to:
Full custom power solutions
Military Grade Uninterruptible Power Supplies (UPS)
Static Frequency Converters (SFC)
Transformer Rectifier Units (TRU)
AC-DC power switchers
DC-DC converters
Desktop adaptors
Compact PCI
Distributed power front-end power supplies
Capacitor chargers
Solar systems
Isolated power bricks
These products can work in a variety of sectors, primarily Health Care, Industrial and Telecommunications, Aerospace, as well as Defense, Automotive and Utilities. But recent developments at the company indicates that the potential applications of Digital Power's technology to be much greater, and could provide the company opportunities to enter new markets to expand.
Digital Power Re-sparked
Recently, the company has made impressive moves that have quickly reenergized growth prospects. Digital Power recently announced a significant new customer whose initial order nearly doubled the company's revenues. The company recently reported a $57 million backlog in pending orders, which marks only the beginning of a new growth trajectory management expects as it continues to execute on its growth strategy and through its key partnerships.
"The ability of the Company's current management has been unleashed to capture and leverage the various opportunities through organic growth and through acquisition while developing new products internally," Milton "Todd" Ault, III the Company's Executive Chairman, stated recently. "We are pleased with the leadership provided by the Company's CEO and look forward to the remainder of 2017. We suggest investors note the Company has reported a current backlog of almost $57M in pending orders and anticipates a growth in this number as well over the remaining quarters of this and the following fiscal year. This backlog will be significant in the coming months as these orders are completed and revenue is recognized. The current backlog is due to a mix of new customers and new products being sold."
In addition, Digital Power by month end will finalize the acquisition of Microphase Corporation, an industry leader delivering world-class radio frequency (RF) and microwave filters, diplexers and amplifiers to the military, aerospace industries. This recent transaction serves as an indicator of the company's acquisition strategy going forward.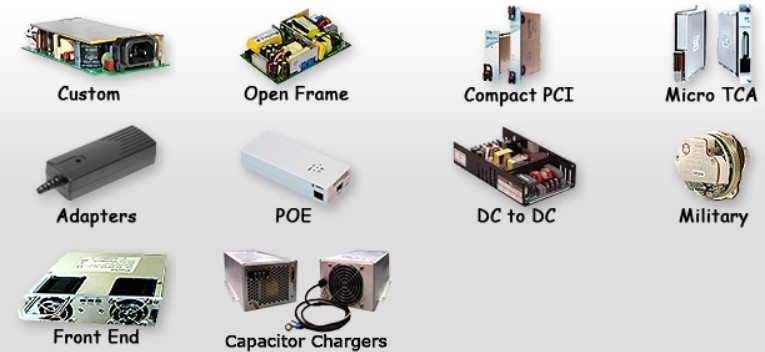 "The purchase of Microphase marks our first step in executing our acquisition growth strategy for 2017," said Amos Kohn, President and CEO of Digital Power. "We are very pleased, through the anticipated acquisition, with the expansion of our customer base, innovative technology, manufacturing capacity and capabilities and knowledge base that MPC represents, as well as the synergistic opportunities that the Company will derive. MPC provides best-in-class technology and product solutions for mission critical applications for radar and missile guidance systems including DC and extremely high frequency (EHF) and revolutionary microwave test and measurement products. This acquisition is strategic in growing the Company as a leading provider to the Defense, Aerospace and Electronics markets."
Mr. Kohn added, "We continue to develop innovative power solutions offering a complete range of medical power supplies complying with the latest safety approvals and provide advanced full custom power solutions for aerospace, defense and naval mission critical applications."
These two milestones highlight a company re-energized from future growth prospects and opportunities from new manufacturing operations with exponential revenue potential.
---
---
Digital Power Positioned for Green Technology Market
In March, Digital Power secured its largest order in company history. The order, orchestrated by the new management, is a three-year, $50 million business relationship with MTIX Ltd. (MTIX), a textile machinery business. MTIX is an advanced materials processing technology company dedicated to revolutionizing the treatment of textiles through the direct synthesis of novel material compositions. The company's Multiplexed Laser Surface Enhancement (MLSE®) system serves as a cost-effective, efficient and eco-friendly treatment of fabrics across a range of industries and applications. Digital Power will manufacture, install and service MLSE® systems for the UK and European textile market.
"We are proud to partner with MTIX on such a revolutionary technology with so much potential for the textile industry," Kohn recently stated. "With the system's ability to produce superior products while reducing the environmental impact of materials processing in an industry that traditionally uses high levels of water, energy and chemicals, we expect to continue to supply this 'green technology' for major international textile manufacturers in the coming years," said Kohn,
Through the MTIX agreement, Digital Power now has a direct line to penetrating a number of multi-billion-dollar markets that are drastically trying to reduce their ecological footprint -whether because of government mandate or corporate governance. Compared with the existing methods used in the textile industry now, which is largely dependent on the use of chemicals to treat fabric now, the MLSE® has shown to:
The use of hazardous resource (irritant/corrosive and bio-accumulative) eliminated completely.
Energy consumption reduced by 99.6%
Greenhouse gas reduction over baseline of 90.9%
Resource (chemical) use reduced by 94.8%
Water consumption reduced by >75.5%
Not only that, but the MLSE® system is also more cost-efficient and easier to use than existing methods. The innovative process was developed alongside major textile manufacturers internationally across Europe and the United Kingdom as an alternative to traditional processing positioning it for high demand.
"This purchase order, which represents a significant business step by the Company, will enhance our power solution core technology business and open new market opportunities," Kohn commented at the time of the announcement. "Because of our well-established international engineering and manufacturing capabilities, Digital Power Corporation is the perfect partner for MTIX Ltd. We will leverage our UK-based subsidiary, Digital Power Limited, to manufacture, install and service the initial systems for U.K./European based customers. Our expertise with power solution systems for the commercial and defense markets works well for the design of the MLSE® system, which has components that include a sophisticated plasma and energy system."
The important partnership with MTIX shows the adaptability of Digital Power to enter new markets. More importantly, as Kohn alluded to in March, the Company has acquired an indirect interest in MTIX and its proprietary technology, ensuring that the partnership will remain intact for the long term.
Digital Power's Strategic Growth Acquisitions
Digital Power's aggressive growth strategy came about after a change in corporate leadership in September 2016. Philou Ventures, LLC, along with the Company's management and Board of Directors, constructed a growth plan that would revitalize the company through internal development and well-planned acquisitions for companies that work in the defense sector, such as Microphase. The acquisition of Microphase, which is approximately $2 million in stock and debt, is expected to close in late May. Digital Power will become the majority shareholder and consolidate 100% of the company's revenues and expenses.
"The same strategy is focused on the acquisition of leading suppliers of advanced products to the defense and aerospace industries as well as those in the sectors of medical, industrial and telecom," Kohn said of the company's future direction. "The strategy seeks undervalued businesses that can provide synergies in expanding customer base, additional customer ordering and in production."
Currently, 30% of Digital Power's total sales are military and represent critical components for many major weapons systems. With a base of 220 global customers and decades of experience, few competitors in the market are developing power solutions like Digital Power. The company is pioneering a product line with extremely flexible architecture, allowing for quick modification to meet the demands of its diverse customer demographic.
Moreover, the company's product strategy has set a new standard in the Telecom sector because of its ability to provide power output in small package sizes. This versatility works perfectly in the defense sector where space, weight, output power, electromagnetic compatibility, power density and multiple output requirements are only part of the challenges that any military power supply design faces. Digital Power's recent large order only adds further evidence of the company's product line versatility, and validation of its growth strategy going forward.
Looking Ahead for Digital Power
According to Zacks analyst Lisa R. Thompson in a recent report on Digital Power, the company's MTIX order represents a "new business opportunity that could more than double the company size". Thompson maintains conservative estimates for 2017, with revenues expected to come in around $12.5 million for the year as Digital Power ramps up the MTIX orders and continues to integrate the Microphase acquisition.
That said, Thompson notes that this will set the stage for Digital Power in 2018 in which revenue will really begin to grow dramatically. For 2018, Zacks is "estimating revenues of $22.1 million with the assumption that Digital Power's base business stays flat, $8 million is generated by MTIX, and $6.5 million is contributed by Microphase."
---
In the interest of full disclosure, we call the reader's attention to the fact that Equities.com, Inc. is compensated by the companies profiled in the Spotlight Companies section. The purpose of these profiles is to provide awareness of these companies to investors in the micro, small-cap and growth equity community and should not in any way be considered as a recommendation to buy, sell or hold these securities. Equities.com is not a registered broker dealer, investment advisor, financial analyst, investment banker or other investment professional. We are a publisher of original and third party news and information. All profiles are based on information that is available to the public. The information contained herein should not be considered to be complete and is not guaranteed by Equities.com to be free from misstatement or errors. The views expressed are our own and not intended to be the basis for any investment decision. Readers are reminded to do their own due diligence when researching any companies mentioned on this website. Always bear in mind that investing in early-stage companies is risky and you are encouraged to only invest an amount that you can afford to lose completely without any change in your lifestyle. Equities has been compensated with cash, common shares and/or warrants for market awareness services provided.